About Our Commitment To You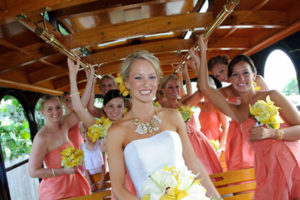 Thank you for taking the time to consider our company. We understand you have choices and we will always strive to satisfy your every need. With over 10 years of experience, we offer personalized service and affordable elegance. Our goal is to make every occasion special.
We can make your event a memorable experience that you will remember for a lifetime.
About Our Limos & Charter Buses
Our company is the largest  limousine,  party bus and charter bus provider in the north Florida and south Georgia area. Our mission is to combine first class service with a superior vehicle made for luxury and style. Known for our larger and more 'Exotic' limousines, we've altered the standards of the industry and paved the way for a new and innovative way to transport passengers.
About Our Service
With the overwhelming demand for better quality, comfort and customer service it's time you receive the treatment you deserve. Your clients, staff and VIPs will appreciate the spacious interior and added amenities offered by our company. Call to schedule a visit from one of our friendly representatives and view our fleet in person at your convenience (850) 562-2102.
Some of the cities and places Mike's Limousine Service may serve:
Tallahassee, Quincy, Centerville, Madison, Apalachicola, Crawfordville, Monticello, Perry, Saint George Island, Pinetta, Panacea, Ochlockonee Bay, Mount Pleasant, Midway, Miccosukee, Chattahoochee, Carrabelle, Bristol, Alligator Point, Lloyd, Lee, Fort Myers, Lanark Village, Lamont, Hosford, Havana, Gretna, Greenville, Greensboro, Florida State University, Florida A & M University.
About Our Chauffeurs
We take enormous pride in choosing our chauffeurs. The individuals you see play an extraordinary part in keeping the standards of our company at their highest. Always on-time, always courteous and always safe! Our chauffeurs pay special attention to the needs required by each and every account we handle. No matter what the situation we will handle it promptly and professionally.
---
Our Awards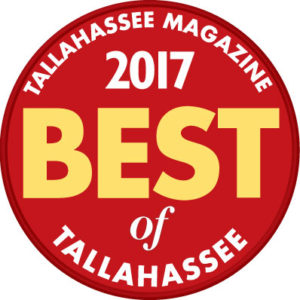 Thank you Tallahassee for choosing us as People's Best Transportation Provider. MIKE'S LIMOS VOTED BEST LIMO SERVICE!!!
"Thanks to all our customers for your continued support and for voting us Best Limo Service in the Tallahassee Magazine Best of Tallahassee Reader's Choice Poll 8 years in a row as well as the Tally Awards. We look forward to another great year, and will continue to bring you the best of the best and newest in luxury vehicles."
– Mike