Stretch Hummer H2 Limousine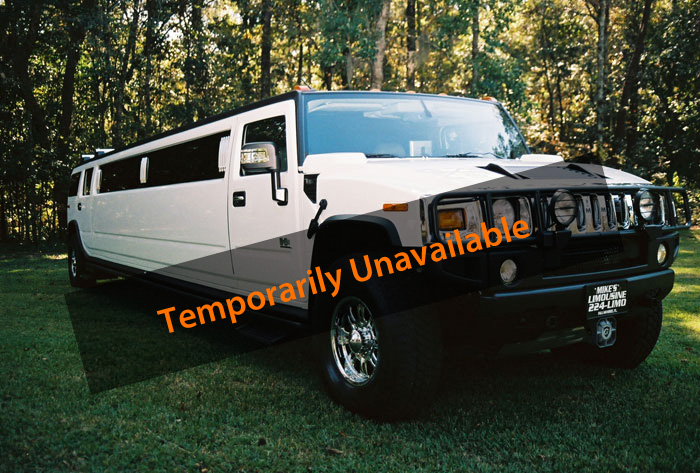 Interior amenities include gray leather, Dual LCD Screen Televisions, laser lights synchronized to sound, strobe light, neon lighting, all stainless steel and mahogany throughout. 2 sunroofs, 4 mirrored Fiber-Optic bars, VIP lounge with its own TV and bar secluded in rear of limo, CD, DVD, VCR, 1,000 watt stereo system with subwoofers. Exterior features white with 37" all-terrain tires, full-time all wheel drive, beautiful aluminum wheels, bridal entry foyer with electric steps on both sides. TracVision Satellite in Motion. Private VIP are in rear of limo with phone, perfect for business or corporate traveling.


Click on images below for a detailed view.